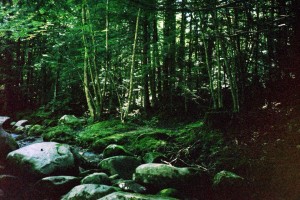 Tuesday, September 1, 7 p.m.
Converse Free Library, 38 Union Street, Lyme, NH
Mindfulness, a term that has exploded in popular awareness over the past decade, describes a practice that has increased well-being for thousands of people. This class will explore the meaning and roots of the word and the forces behind its growing popularity. During our time together we'll engage in several short mindfulness practices, such as sitting meditation and mindful movement, and allow time for addressing questions about this growing phenomenon. Information on the scientifically validated benefits of mindfulness and its positive influence in many areas of American life will also be explored. People interested in integrating a mindfulness practice in their lives will also learn about the many opportunities available in the Upper Valley to do so.
Landon Hall began practicing meditation in the 1970s and is a trained teacher of Mindfulness-Based Stress Reduction (MBSR) and Mindful Self-Compassion (MSC) through the UC-San Diego Center of Mindfulness. A student of Qi Gong, she's currently preparing for teacher certification through the Santa Cruz Chi Center training program. She practices primarily in the Insight Tradition, but in her teaching she draws from a broad range of contemplative practices that have taken root in the west over the past 45 years.
For more information, call 603-795-4622 or visit www.lymenhlibrary.org
Co-sponsors: CommunityCare of Lyme, LCC Health Ministry