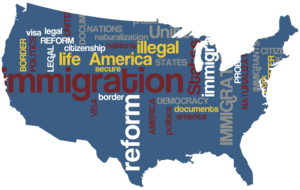 CURRENT TOPICS IN IMMIGRATION: Where Are We Nationally and Locally?
Wednesday, March 8, 7 p.m.
Kate Semple Barta, director and attorney for the Welcoming All Nationalities Network of the Upper Valley, will speak to the current state of policy and practice in immigration. She will discuss national and local aspects of immigration, sharing what she has learned from providing humanitarian legal assistance in the Upper Valley for 3 years. She lives in Lyme with her family.