Volunteerin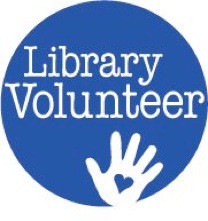 g
We are proud to have more than 35 active volunteers contributing to the library. Volunteers cover, mend, and re-shelve items, help with displays, and more. To join our terrific corps of volunteers, call or email the library director, Judy Russell.
Friends of Lyme Library
Nadia Gorman and Cindy Swart, Co-Presidents
The Friends of Lyme Library meet at the Converse Free Library on the second Monday of the month, September – June at 10:30 a.m. All are welcome.
From the bylaws: The purpose of this organization shall be to maintain an association of persons interested in libraries; to focus public attention on the library; to stimulate the use of the library's resources and services; to receive and encourage gifts, endowments and bequests to the library; to support and cooperate with the library in developing library services and facilities for the community; and to support the freedom to read as expressed in the American Library Association Bill of Rights.
To make a donation, please send a check to Friends of Lyme Library, P.O. Box 218, Lyme, NH 03768. We are a 501(c)3 non-profit organization. Contributions are tax-deductible to the extent allowed by law. Thank you.