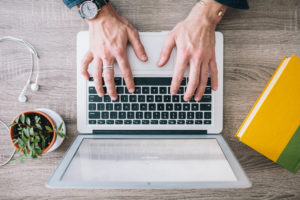 Our sincere thanks to Rich Brown, Niles Donegan, and Andy Lumley for their informative program on February 9 and 11.
The presenters would like to share the following with you:
Fairpoint DSL Internet Service and Bufferbloat by Andy Lumley
Powerpoint Presentation by Niles Donegan
Provider Information
Fairpoint (DSL)
0.7, 1.5 $?+phone

3 Mbps @ $23/month+phone

7 Mbps @ $30/month+phone

15 Mbps @ $37/month+phone

25 Mpbs @ $44/month+phone
(it is possible to have Fairpoint DSL without the phone and instead use a much cheaper VoIP service with a Lyme number)
Wavecomm (Wireless)
1.2 Mbps @ $50/month

2 Mbps @ $60/month

4 Mbps @ $70/month
(line of sight to a transmitter in Vermont is necessary)
Exede (Satellite)
12 GB/mo @ $70/month

18 GB/mo @ $100/month

30 GB/mo @ $150/month
Increasing to 25 Mbps adds $10/month
(Pricing based off of how much data you want per month. Your download speed is extremely cut back [throttled] if you go over this. One hour of a Netflix movie is about 2.2GB)
NEWco (wireless)
1.2 Mbps @ $35/month

2.5 Mbps @ $45/month

5 Mbps @ $55/month

7.5 Mbps @ $65/month
(used to be GAW and is now run by former Finowen CEO. Transmitted signal from a local tower is necessary)
Comcast (Cable)
Service is ONLY available roughly south of 85 Dartmouth College Highway, which allows Comcast to technically say they provide service to Lyme. They will NOT come any further into town due to the expense.
FirstLight (Fiber)
They have announced they are exiting residential service and are not signing up new customers.