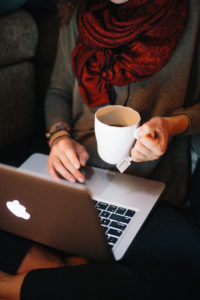 This is a drop-in time with librarian Judy Russell for you to come with your tech questions. We can make sure you are set up properly to take advantage of all the library has to offer, or help you get up and running with your email program, social media, and the like. If we can't help you, we'll find an answer or point you in the direction of finding it yourself. Tuesdays,1:30-3 p.m.
And now…
TECH WEDNESDAYS, with James Graham, 6:30-8 p.m.
James has worked with information technology for over 30 years. He began his career as a Technical Writer at IBM and went on to become a database programmer, quality assurance analyst, web developer, and computing systems manager. He currently works as an Academic Technology Consultant for Dartmouth College. He lives in Lyme and is the library's newest volunteer! James will be at the library occasional Wednesdays this summer. Check our Events page for specific dates.
PLEASE COME WITH YOUR DEVICE(S) AND ALL NECESSARY PASSWORDS!