Have you noticed that the library might not have older editions of magazines and newspapers? It doesn't mean that you can't find the article you need! Instead of keeping (and storing) hundreds or thousands of magazines on the shelves, the articles are available to you through the New Hampshire statewide subscription to EBSCO.
These websites require a username and password. Please contact the library for your login information.
Full Suite of EBSCO Databases

  Explora is EBSCO's new discovery service, easy to use and great for student research.
Browse full text PDF copies of Consumer Reports by date!
Fiction from EBSCO
Love to read? Check out NoveList to see book reviews, get read-alike suggestions, and learn more about fiction.
Visit NoveList K-8 to find read-alikes, series lists, and recommendations for kids books!
Series Information from eSequels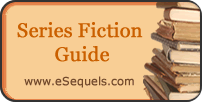 Homework Help from EBSCO
Need to find magazine, journal, or newspaper articles for a homework assignment? Make the Student Research Center your first stop for finding just what you need.
Information for the youngest students can be found through the colorful Searchasaurus site.
Check out Kids Search for magazine and newspaper articles for the younger student.
Wow! MAS Ultra for high school students contains full text articles for 500 high school magazines and 360 reference books, 85,670 biographies, and a half-million photos.
Health from EBSCO
Looking for health information? Health Source contains full text for nearly 190 journals including Consumer Reports on Health and Men's Health.
Have a medical question? Consumer Health Complete is a full text database covers topics such as aging, cancer, diabetes, drugs & alcohol, fitness, nutrition & dietetics, and more.
Genealogy Research
Use HeritageQuest Online to research your family history through census, birth, and death records.

Use Ancestry Library edition at the library to research your family history through census, birth, and death records. This service is available at the library only.